Endorsed Artist Mark Sakowitz of Houston, Texas!

Mark Sakowitz is returning to playing music after a long hiatus and going back to his love of classic rock as the drummer for Queen Legacy and Storm Surge.
In prior years, Mark was a veteran of the Houston music scene performing in the greater Houston area and other major Texas cities. After playing in several cover and original rock acts Mark joined up with SoWat, a unique project that mixed sequencers, midi instruments, and live players into a new funk-rock sound with a danceable beat and a fashion shock style. SoWat performed the major clubs, opened for touring acts coming in town, performed at the first SXSW in Austin, and ended up landing a development deal in NYC. Later on, Mark joined Abandon, a refreshing original rock band from NYC with a musical style that blended Matchbox 20, Gin Blossoms, and Toad the Wet Sprocket to became a favorite of the Greenwich Village (Kenny's Castaways, The Pool Bar) and Soho clubs (CBGBs, Spiral).
Queen Legacy, a Tribute to Queen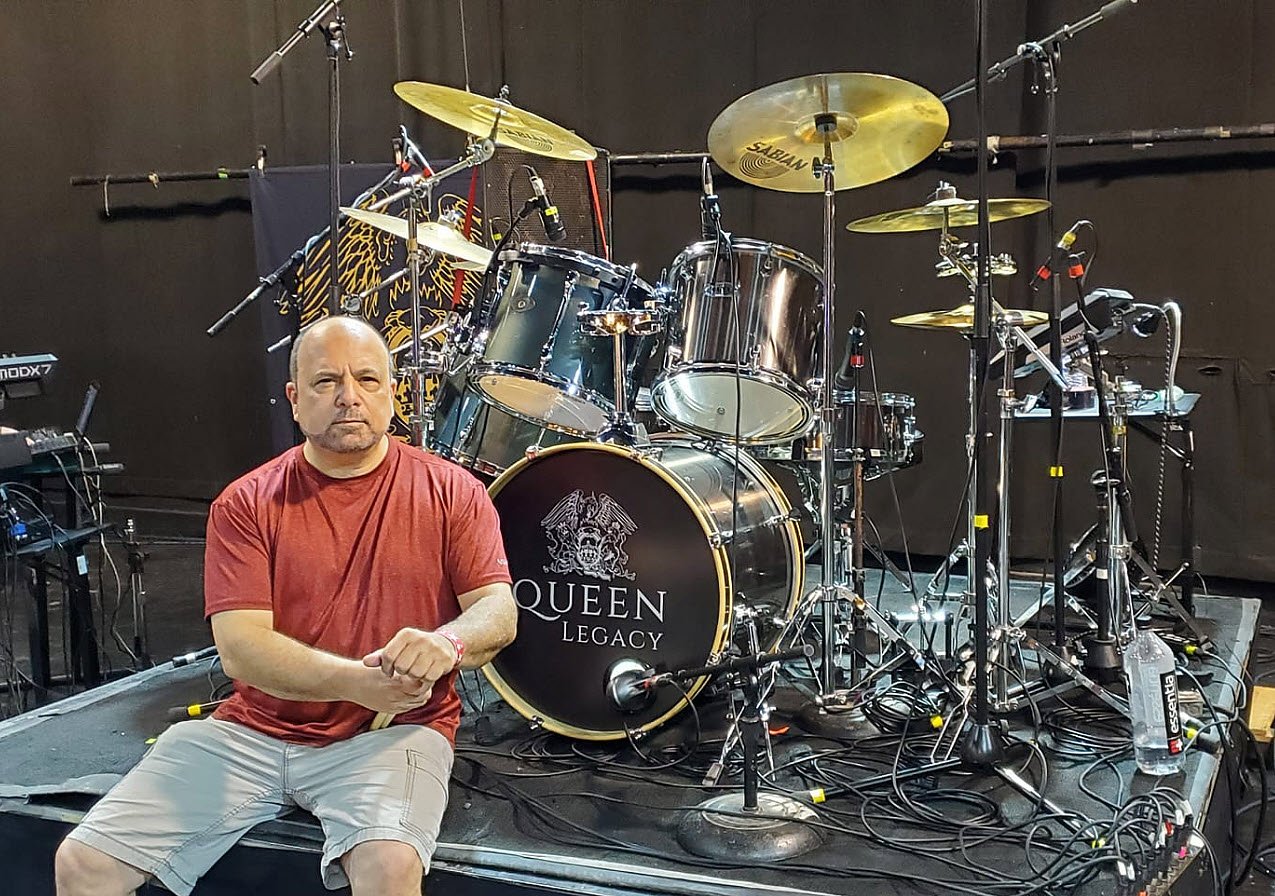 Queen Legacy, Texas's premier Queen tribute Band launched at 'A Tribute to Live Aid' in Houston on December 7th, 2019 where they participated in recreating Queen's famous Wembley appearance from Live Aid 1985. On February 7th, 2020 Queen Legacy debuts their full show at Rockefeller's in Houston, Tx. Continuing in 2020 are shows at The House of Blues on March 12th, Kemah 'Rock the Dock series on May 14th, and more great venues.
https://www.facebook.com/QueenLegacyHTX/
https://www.instagram.com/queenlegacyhtx/

Storm Surge, a Classic Rock Experience

Storm Surge, a Classic Rock Experience. Storm Surge performs a wide variety of classic and current rock songs covering artist like Led Zeppelin, Beatles, Lynyrd Skynyrd, Alice in Chains, Collective Soul, Stone Temple Pilots, ACDC, Tom Petty, Deep Purple, Black Crowes, Judas Priest, and many more.
https://www.facebook.com/stormsurgebandhouston/

Mark plays a 9-piece set up which is primarily Mapex with a few Tama tom toms added in.
Performance Kit: 14" Snare; 22" Bass Drum; Wing Toms 10", 12", 13", 14"; Floor Toms 15", 16", 14" timbale snare; PDP Double pedal; Tama and Mapex hardware.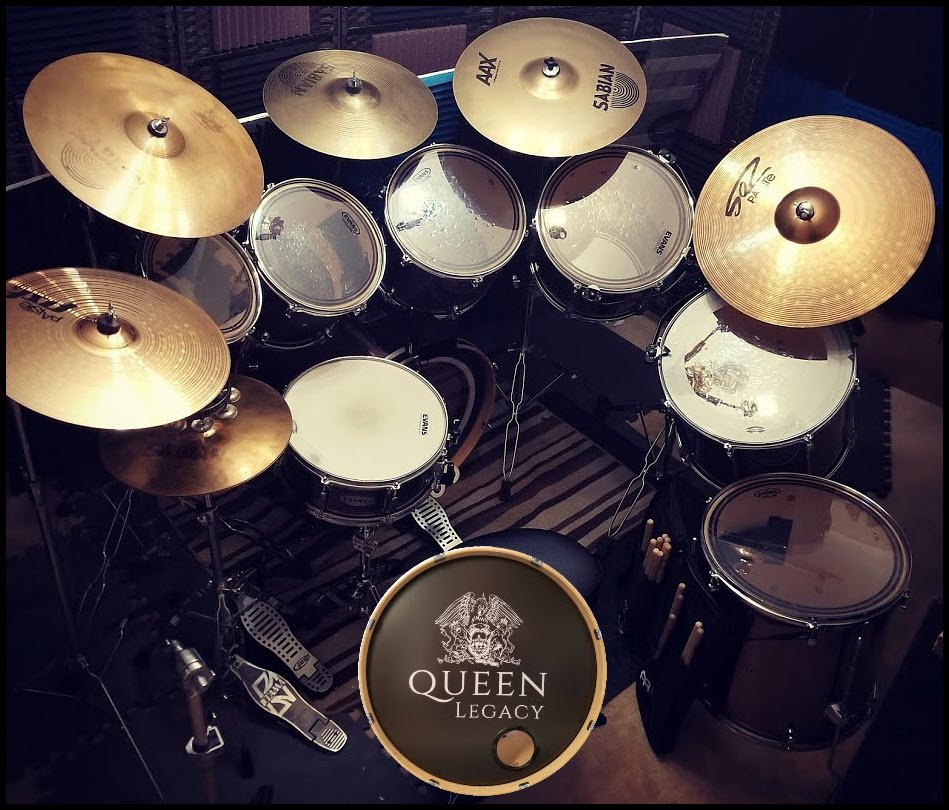 Mix of Cymbals. I'm new to the GIO family so started my inventory with a GIO 7" Bell Cymbal. Otherwise it's a mix of Sabian 14" hi hats, 20" B8 Ride, 18" AAX Attack Crash, 18" B8 Ride/Crash, 16" Hard Crash; Paiste 20" 502 Ride; 16" Thin Crash; Roland SPDX Sample Pad; Percussion (Tambourine, Cow Bell, Wood Block, Triangle, Small and Large Shaker); LP Cajons (Cabana, Turbo Slap Top).