Endorsed Artist John "JT" Tedeski – Pittsburgh, PA!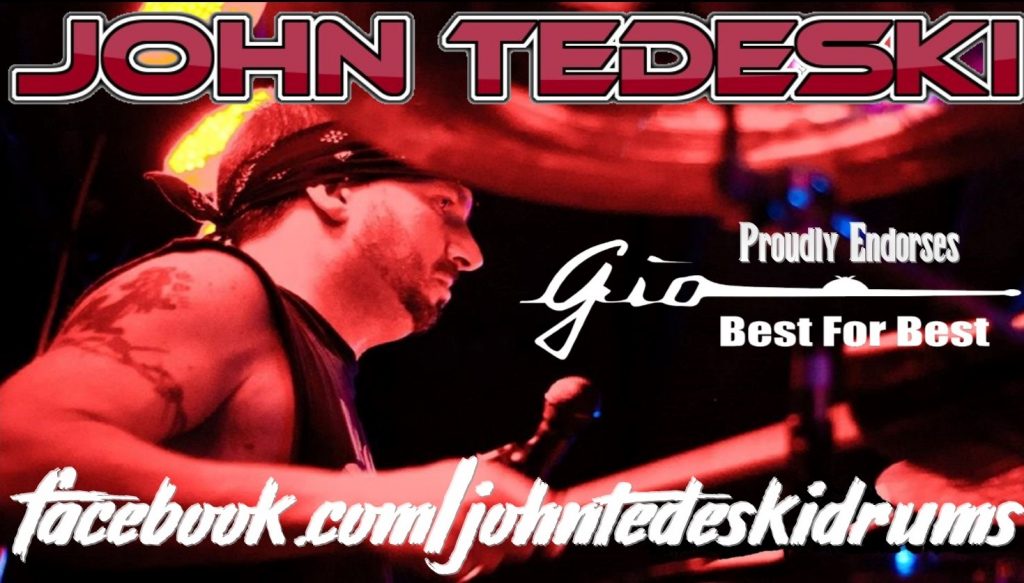 JOHN TEDESKI (formerly) of Pittsburgh, PA dual tribute The REAL BON JOURNEY The Nation's First Dual Tribute to Bon Jovi and Journey
John Tedeski has traversed most of the east coast in his 33 years as a professional drummer, having played and recorded with some heavy hitters in the music business, such as Randy Weitzel guitarist of In This Moment, Jaime St. James lead vocalist of Black 'N Blue and Billy Morris former lead guitarist of Warrant to name a few.
Tedeski currently finds himself situated in a handful of western, PA cover bands (13 Stories, Re-Wired and Three of Hearts) ranging in styles from oldies, classic rock, corporate progressive classic rock, 80's hard rock, pop-rock and Top 40. While not playing for audiences in the thousands as with former bands, it's still a fun and rewarding endeavor and even more of a challenge playing with several different bands, different musicians and several different styles of music.
Tedeski is also branching out and starting to play on some cards in and around Nashville, TN in hopes of opening some doors for more full-time work and hopefully at the national level once again.
Tedeski is a showman in every sense of the word and prides himself on his strong meter and deep grooving pocket. There is never a dull moment once the music starts.
"I am not a skilled, technical drummer. I am self-taught and I come from the school that music and entertaining go hand in hand. I personally don't like to see a drummer just sit back there and just play the songs, it bores me, so that is why I chose to be an entertainer as well and timing is everything when sticks are flying, flipping and twirling, so that has all attributed to my sense of meter. The biggest compliments that I've gotten from other musicians who I've played with is on my rock solid timing and pocket, and in my humble opinion, without those two, songs just don't flow like they should." – TEDESKI
Current GIO Cymbals:
13" inch Definitive Hi-Hats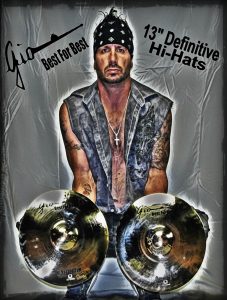 17" inch Definitive Holey Crash


18" inch Definitive Crash

Note: More GIO Cymbals will be added in the not so distant future…


Follow Tedeski at the following WWW addresses:
facebook.com/therealbonjourney
facebook.com/johntedeskidrums
facebook.com/john.tedeski.5
youtube.com/tedeskidrums